Control & Automation
Putting You In The Driver's Seat
What is a Control System? It is an integrated system designed to control and automate all aspects of your home or building through one easy to use interface.
Imagine walking in your front door and the lights in the foyer automatically turn on, the sound system activates and starts playing your favorite radio station, or your kids enter your house after school and an email is automatically sent to you with a video clip of them walking safely into the house. This is a control system.
We will design and customize your control system to fit your lifestyle. A Plus Alarms & Entertainment Systems is one of the top 100 dealers of Elan g! systems, a family of products designed to provide more convenience, comfort and peace-of-mind than you ever thought possible. Personalized to fit your specific lifestyle, these solutions range from simple family room control to full whole-home entertainment and management – even remote monitoring of vacation homes. And best of all, with Elan g!, whether you're moving around the room or around the globe, the system is just as easy to use, Thanks to its uniform look and feel, no matter what g! interface you touch, whether I-pad or smart phone, it will simply feel like home.
You will be able to control your home sytems, including entertainment, security, media, camera/video, messaging and photos, conserve energy by controlling your climate and lighting, and conserve water by controlling your irrigation and pool/spa.
Contact us today to schedule an onsite survey to determine your Control and Automation needs.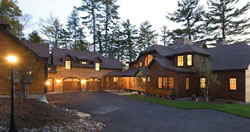 "A Plus has become the cornerstone for Intervale Technologies commercial Audio and Video practice. The attention to detail in design, as well as keeping up with the ever changing market place, has allowed my organization to compete and exceed expectations on a range of projects. In a competitive market place, an organization needs to be technically sound, placing the customers first while always maintaining a cost competitive solution… A Plus Alarms & Entertainment Systems delivers on that philosophy every time."

Frank Dearborn
Intervale Technologies
Click here for more testimonials.
---